Scrub gloves, the best defence to ingrown hair
**This site contains affiliate links to products. As an Amazon Associate, I earn money from qualifying purchases.**
Do you have ingrown hairs?  I think you will agree with me that ingrown hairs are a pain and can be unsightly and can also really hurt.  I used to have the same problem, especially on my legs.
It wasn't until I met an Esthetician who gave me a little tip, that I finally found relief.  Scrub gloves have been my saviour.  I can now comfortably run around town in a pair of shorts without worrying about my ugly ingrown hair bumps or scars from picking them.
You will be surprised at how scrub gloves can prevent ingrown hairs! In this blog, I will help you find the best scrubber to help you overcome ingrown hairs as well. I will show you which the best selling and best quality scrubbers are out there.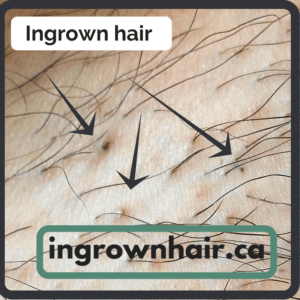 How scrub gloves can prevent ingrown hairs
The best way to prevent ingrown hairs is to start with the most basic form of exfoliation.  A manual scrubber.  Manual scrubbers are a great option because, it's simple to do, can be inexpensive, and you can use it with your favourite body wash or soap.  Physical exfoliants work on the uppermost layers of skin. This speeds up the natural exfoliation rate and helps to keep skin soft, smooth, and healthy.
There are a variety of manual scrubbers on the market and we want to help you find the best one for you.
For this blog post, we will talk about handheld exfoliators. I.e., brushes, cloths mitts etc.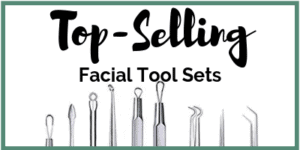 If you choose a brush, sponge or cloth for exfoliation, it's very important to clean these products regularly. The dead skin that's removed during exfoliation is the perfect breeding ground for bacteria, especially when damp. Clean your exfoliating tool weekly and store it in a place where it can dry quickly.
Whether it's a synthetic mesh bath pouf, a loofah or something else, regularly changing out your used bath sponge for a new one can keep bacteria and mould at bay. In the warm, wet atmosphere that exists in most bathrooms, these organisms can grow quickly, and they could spread to your skin if you don't change your sponge regularly. This misuse of sponges can lead to rashes or infections due to bacteria, and using a sponge that hasn't been properly cleaned or stored can also promote the growth of mould in your home. Resource: https://health.howstuffworks.com/skin-care/cleansing/basics/how-often-replace-bath-sponge.html
Manual scrubbers can be made of a variety of materials.  They are usually the least expensive options that can prevent ingrown hairs.  It's up to you to pick the one that feels the best on your skin.


The least expensive gloves are usually plastic or nylon exfoliating gloves.
Why it's a best seller: It will not fall apart like some gloves because of the rows of elastic in the wrist which ensures that it stays in place for ease of use. The gloves come packed in a reusable bag which makes it easy to store the pairs that are not currently in use. It has longer fingers than the other gloves on the market so it fits everyone. The gloves can go straight into the washer and dryer to be washed and dried on a regular basis to keep it fresh for the next use.
---
Konjac Facial Sponge with Activated Charcoal and Aloe Vera
All Natural, Vegan Plant-Based Konjac Facial Sponges By Myhomebody – A Chemical-Free, Naturally Gentle Way To Cleanse Your Face! Good For All Skin Types, Including Delicate, Sensitive Skin! Package Includes 4 Pieces – 2 With The Natural Cleansing Action Of Activated Bamboo Charcoal Powder, And 2 With Moisturizing Aloe Vera
---
Natural loofa is another popular choice. 100% natural loofah and terry cloth material which is non-toxic, skin-friendly, hypoallergenic and antibacterial.
Why we love natural loofas: These loofas are naturally antibacterial and hypoallergenic. The sponge scrubbers are gentle on dry, damaged or irritated skin and help alleviate clogged pores.
---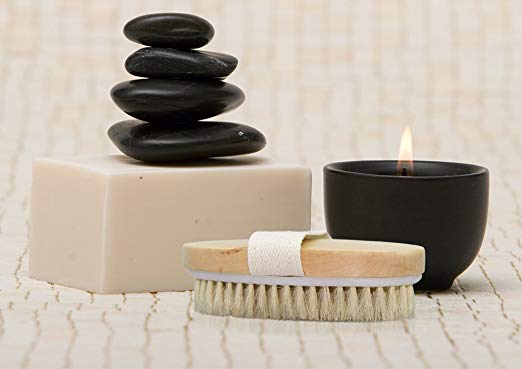 100% pure natural bristle, natural bristles are of the finest grade, ensuring safety and environmental protection
Why this brush is the best seller: Wholesome Beauty Dry Skin Brush features all-natural bristles of the finest grade. High-Quality wood handle. Travel pouch included. And a stick-on hook is included!
---
Hemp is very easy to keep clean and sanitary.  It is so durable that it can be regularly machine washed and dried.
Why we love this hemp set- Hemp is very easy to keep clean and sanitary.  It is so durable that it can be regularly machine washed and dried. Your skin will be beautiful and healthy. Simply add your favourite soap – liquid or bar – and buff away. And the strong and sturdy handles at either end make it easy to exfoliate those hard to reach areas.
---
Natural microfiber glove- These gloves are made of a very finely woven fibre
Why we love Skinerals: Skinerals focuses on using Natural and Organic ingredients over non-organic whenever possible. Skinerals cares about your skin and donates a portion of every bottle sold to skin cancer research. The skinerals mitt is easy to care for and dry quickly.
---
Silicone Body Scrubber
This silicone body brush is designed to replace the traditional sponge/ brush. Made of 100% natural, BPA-free, FDA-approved, and LFGB standard silicone material, easy clean, quick dry and no residue, make it 35X more hygienic than other material brushes. More healthy.
Fit for: The skin-friendly soft silicone body brush is suitable for all kinds of skin, especially for whom with sensitive skin. There is no irritation or injury when clean your body with our shower brush. Also, the silicone material is acid resistant and can use with soda water or essential oils.
---
Conclusion: You can prevent ingrown hairs very easily!
There are a wide variety of scrubbers out there.  But any of them that you choose will work wonderfully and can prevent ingrown hairs.  Chose the scrubber that works for your lifestyle or the texture that you prefer the most.
A quick guide on how to exfoliate:  Just add your favourite body wash and massage the area gently.  Always follow the packaging instructions but generally this method works for all scrubbers.